registration
We are using the IceReg system again this yeaR.
Our 2023/2024 registration is now online and you can access our club page using the link below.
Once on the club page you will be asked to 'Register Now'.
If you were a club member last season you will be asked for your e-mail and password. If you are new to the club you will be asked to create an account.
After the personal stuff, you will be asked to pick a program/membership option. If it is your intent to skate one or 2 hours a week with us, you will need to register as a club skater. If you are skating the 10 week program, you will need to register as an introductory skater and if you do not intend to step on the ice you will need to register as a volunteer/associate.
You will then be directed to a Speed Skating Canada (SSC)/Speed Skating Ontario (SSO) payment page.
You will not be able to pay for your club membership online.
This season you will have the option to pay the SSC/SSO portion of your fees online using a credit card. If you prefer not to, make sure that you click the box that says "I want IceReg to invoice the sport organization"; the sport organization in question being our club.
Once you have completed the payment stuff you will be brought back to the club page to complete the various waivers and the concussion code of conduct. There are waivers for Speed Skating Ontario, for Speed Skating Canada and for the club.
Once complete, you will be directed to the CART Summary. Simply click 'Submit and Complete' and you are done.
Thank you for supporting our club and we look forward to seeing you at the arena and/or on the ice this season.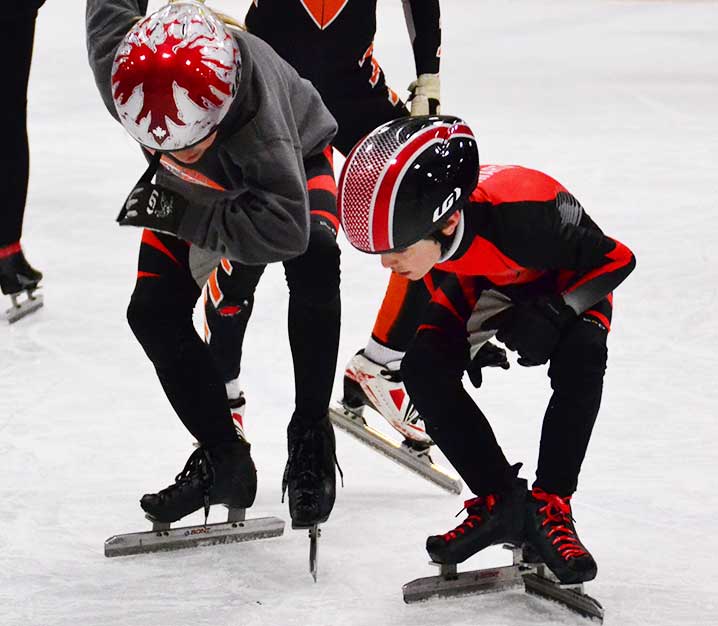 2023/2024 FEE(S)
One hour of ice time per week, $420.00
Two hours of ice time per week, $665.00
Ten week introductory program, $160.00
SSC and SSO fee(s) are calculated in addition to.
Payment to the club can be made by cheque, in cash or as is becoming increasingly popular, by e-transfer.